NHAA Inc, 2022 Election Packet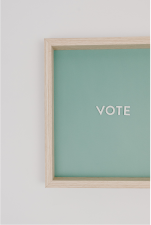 Looking to step into leadership?
We are now accepting.
Nominations are being accepted for the following positions:
National President
First Vice President
Vice President of the Eastern Regions
Vice President of the Western Regions
Recording Secretary
Corresponding Secretary
Treasurer
Be sure to read each document carefully.
Please note – Nominations and Nominee Agreement forms must be returned to Chair via United States Postal Service (USPS) and/or email with original signatures. Email copies with original signatures are acceptable. Forms must be received, not postmarked by the deadline of November 12, 2021. The Nominee Agreement document must be sent with the Nominations Form. The application for office will not be processed without the receipt of both completed documents by November 12, 2021.
If you have any questions or concerns please email @Norma Hatot-King (Norma.Hatot-King@nhaainc.org).