Central Florida Chapter NHAA Scholarships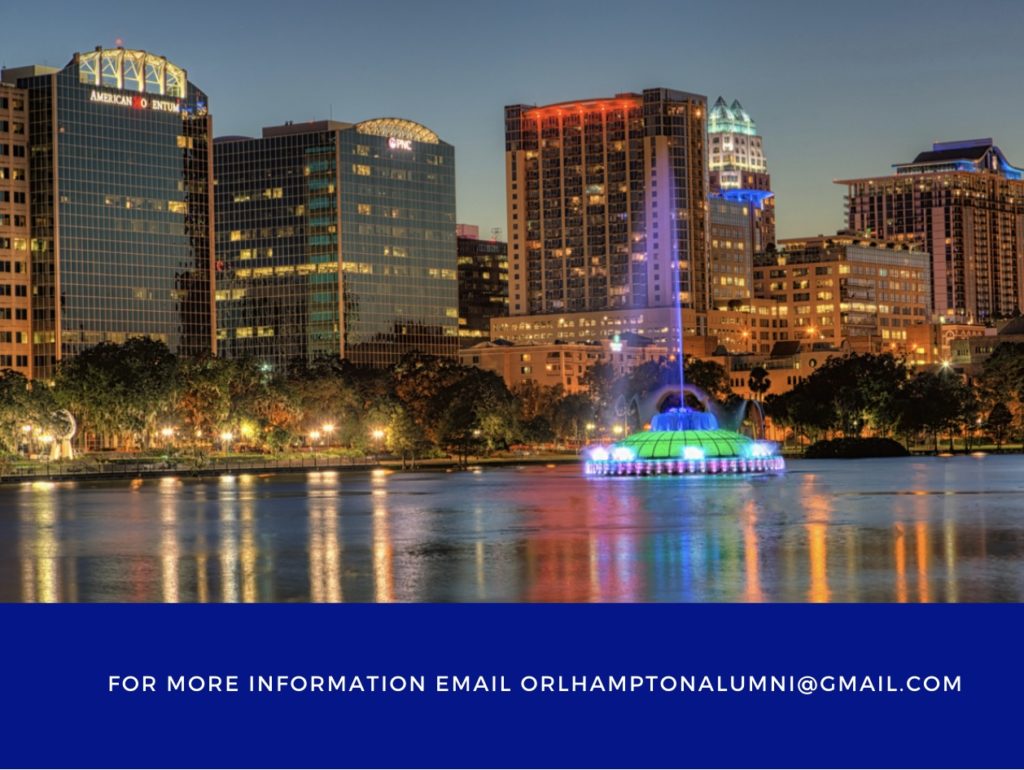 Application packets must be received by April 30, 2021
Submit application packet online at www.nhaainc.org
or
Send to:
Central Florida Chapter NHAA Inc.
PO Box 2547
Orlando, FL 32802
Attention: Scholarship Committee
A complete application packet includes the following items:
Complete and typed application

Copy of your resumé

Student photo (4×6)

Copy of your University Acceptance Letter (high school students)

Typed Essay

Official transcript (sealed and unopened) OR emailed directly to orlhamptonalumni@gmail.com from registrar

Two

recommendations. One letter of recommendation from a school official (i.e. principal, counselor, teacher, professor, etc.)

AND

one letter from a community member with whom you served (non-profit/club sponsor, church official, alumnus from Hampton University etc.) Letters must indicate the length of time that they have known the applicant and in what capacity as well as their leadership qualifications for the scholarship. Recommendations must be on official letterhead, signed and dated for 2020-21 school year and include their contact information.
2021 Central Florida Chapter NHAA Scholarships
National Hampton Alumni Association, Inc.
Mercerdese R. Clark Academic Scholarship
The Central Florida Chapter NHAA, Inc. Mercerdese R. Clark Scholarship is open to local high school seniors who intend to attend Hampton University as well as returning undergraduate students who reside in Central Florida. This scholarship is for students committed to academic excellence and demonstrate exemplary leadership. The non-recurring scholarship will be awarded at the beginning of the semester after the enrollment criteria is met. Students must have a Grade Point Average (GPA) of 3.0 or higher. Essay 500-1000 words. Minimum of 50 service hours over a 12 month period. Award: $500
Mercerdese R. Clark Academic Scholarship Application Form
Online
Link (https://forms.gle/MhP59FB18aBcyJoC9)
Download, Print & Mail
Download Here [16.15 KB]
National Hampton Alumni Association, Inc.
Kitty J. Ellison Service Scholarship
The Central Florida Chapter NHAA, Inc. Kitty J. Ellison Service Scholarship is open to local high school seniors who intend to attend an accredited HBCU and reside in Central Florida. This scholarship is for students who demonstrate a consistent commitment to serving the Central Florida community. The non-recurring scholarship will be awarded at the beginning of the semester after the enrollment criteria is met. Students must have a Grade Point Average (GPA) of 2.5 or higher. Essay 400-500 words. Minimum of 100 cumulative service hours. Award: $500
Kitty J. Ellison Service Scholarship Application Form
Online
Link (https://forms.gle/AMzP53J7jUhfkLH4A)
Download, Print & Mail
Download Here [15.69 KB]