National Officer Position: President
Michelle A. Taylor
Atlanta, GA Chapter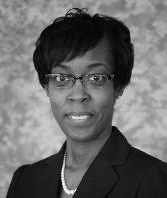 Chapter Experience:
Brooklyn Chapter Past President 1988-1990
Current Member, Atlanta Chapter 2021 to Date
Education:
B.A. - Mass Media Arts, Hampton University
M.S. - Human Resource Management, New School for Social Research
MBA - Keller Graduate School of Management
Candidate DBA - North Central University
Occupation:
Relationship Manager
Vision Statement:
In recent years, I have had many concerns regarding the direction of the Association, University and leadership as we promote being the best historically black college and university. My platform is the restoration of back to basics to reclaim our standard of excellence. If elected, I will work to address and provide opportunities of improvement. They include the following: (a) Alumni Giving & Engagement - Design and implement effective giving programs, work with reunion leaders and regional chapters, serve as a voice for the alumni and rejuvenate the quarterly newsletter. (b) Brand Restoration - promote a positive image, post financials and list the Board of Trustees. (c ) Alumni Advocacy for students and recent graduates - initiate the concept to create a customer service department to serve as a vehicle for concerns and resolution. Reach out to our younger alumni pool to establish engagement, in that they are the lifeline to the success and legacy to our beloved Hampton.