Hampton Alumni in Northern VA Raises over $25,000 for Scholarships
On Saturday, March 18, the Northern Virginia Chapter of the National Hampton Alumni Association (NOVA-NHAA, Inc.) hosted our annual Scholarship Gala fundraiser. The gala was held at the Sheraton Pentagon City in Arlington, VA, and featured live music by the Special Occasion Band, as well as a silent auction.
The gala sold out with over 400 in attendance – most of which were fellow alumni. Though the focus was to raise funds, the night felt like a Hampton reunion. We saw Hamptonians from the class of 1940 down to currently enrolled undergraduates still pursuing their degrees.
Among those in attendance were Mrs. Nancy Smackum, one of the chapter's charter members, National Hampton Alumni President Mrs. Dorothy Lee-Murray, and President of the Hampton Alumni Mid-Atlantic Region Mrs. Toni Johnson-Conner. We also had the pleasure of hosting dignitaries such as Lieutenant General and Mrs. Robert Ferrell and the CEO of First Priority Trailways Marcia Milton.
Fundraising for the night totaled over $25,000. This money will fund multiple NOVA-NHAA scholarships to local high school seniors embarking on their freshman year at Hampton, as well as a large contribution to the University via the chapter's two endowed scholarships.  Founded in 1979, NOVA-NHAA, Inc. has supported Hampton University students from the Northern Virginia area with financial scholarships for the last 38 years. In total, we have awarded over $235,000.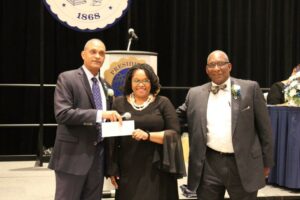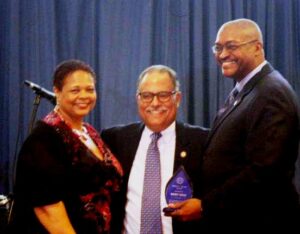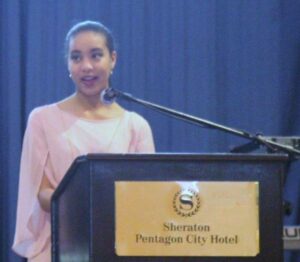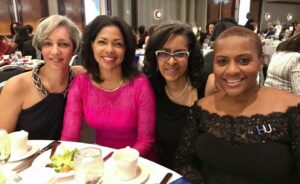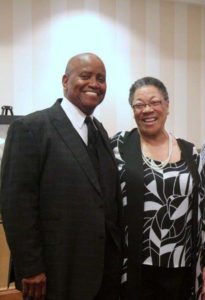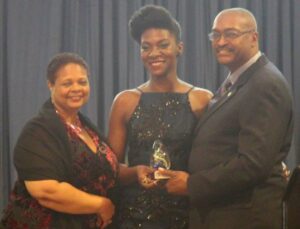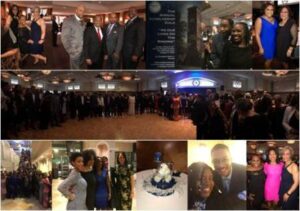 Metro DC Hampton Alumni Annual Picnic
On Saturday, June 10, local Hampton Alumni chapters hosted its annual picnic at James Creek Marina in southwest Washington DC.  This annual event was sponsored by the Prince Georges and Montgomery County, Northern Virginia, and DC chapters.  The NOVA Chapter was charged to spearhead this year's planning efforts.
Over 100 Hamptonians and friends were in attendance.  Several local high school students and their parents were in attendance.  Additionally, we were pleased to have our national president, Dorothy Lee-Murray and our Mid-Atlantic Region President, Toni Johnson-Connor in attendance.   This annual event is a great opportunity for the local chapters to recruit new members and have fun with existing members.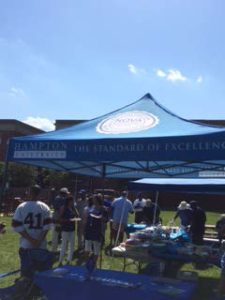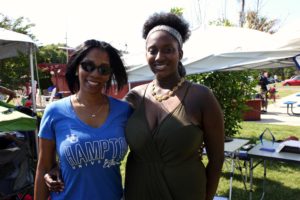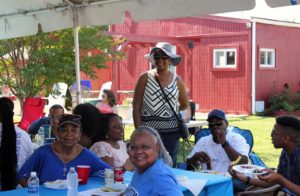 NOVA Hampton Alumni Participate in 5th Annual DC HBCUAA 5K Run/2K Walk
On Saturday, June 24, members and friends from the Northern Virginia Chapter of the National Hampton Alumni Association (NOVA-NHAA, Inc.) participated in the 5th annual DC Historically Black Colleges and Universities Alumni Alliance (DC HBCUAA) Race.  This annual race featured over 1100 registered runner/walkers converging on Howard University campus.  Local member chapters share in the proceeds for the race.
Over 40 NOVA chapter members and friends were among the registrants.   NOVA member Kira Harrell finished the 9th overall in a field of over 450 runners.  NOVA member Melanie Bates finished in the top 90 runners. Joe Briggs was in rare form and burned up the walking course.  This was a fun filled event featuring vendors, health fair booths, local high school band performance, and reconnecting with friends.