Alumni meet with Students:  During the Founder's Day weekend, Chapter Alumni met with students from the Central Texas area.  Students were treated to dinner as a part of the Chapter's Student Support and Mentorship Program.  Students were upbeat and are enjoying their stay at Hampton.  A good time was had by all. (Picture included)
 Seven students from the Central Texas area graduate this year:  Seven students from the Central Texas area graduated from Hampton this year.  Six of these have been confirmed to be honor graduates.  One of our graduated, Ricci Bostic, was featured on the front page of the Hampton University web site.  All students participated in the Chapter Student Support and Mentorship Program.
Alumni receive awards during reunion week activities:  Two Chapter members received awards during the Reunion Weekend Festivities during graduation.  They were Cassie and Harold Bowling.  Cassie received the Alumni Merit Award and Harold received the President's award.  Both are extremely grateful for the honor.
Chapter preparing to host Southwest Region Conference:  The Chapter is preparing to host the Southwest Regional Conference.  The conference is scheduled to be held in Austin, TX at the Embassy Suites-Arboretum during the weekend of Nov 3-5, 2017.  Major activities include NHAA update through workshops, Regional business, an Awards Luncheon, special entertainment and a night out on the town. It promises to be a grand affair.  The Chapter solicits your support through participation in its souvenir booklet.
Student excels in Sports:  Freshman, Lauren Price, is a member of the Hampton Women's Golf Team and is destined to carry a major part of the load for the team for the upcoming year.  She started slowly this, her first, year but continued to improve as the year progressed.  In addition to continuing to do well academically, we expect to see her rise to take on a team leadership role.  (Picture included).
Chapter Golf Tournament:  The Chapter held its 12th Annual Golf Tournament on April 23, 2017.  Tournament was well supported and a true success. This event provides the funds to support the Student Support and Mentorship Program.
Member of Chapter Passes:  With sadness the Chapter mourns the passing of one of its stalwart members, James Poole.  "Jim" as he is affectionately called, is a 1958 graduate of Hampton.  His years since Hampton included a 20-yr career in the military, from whence he retired in the rank of LtCol, and a subsequent career in Civil Service. Prior to joining the San Antonio-Austin Chapter, he was also a valued member of the El Paso Chapter.  He will be sorely missed.
Chapter elects leadership for next Two years: During the Chapter's meeting In June, 2017  it elected new officers to continue to guide the Chapter through FY2019.  This slate, headed by Douglas Boone, Jr, takes office with high energy and expectations.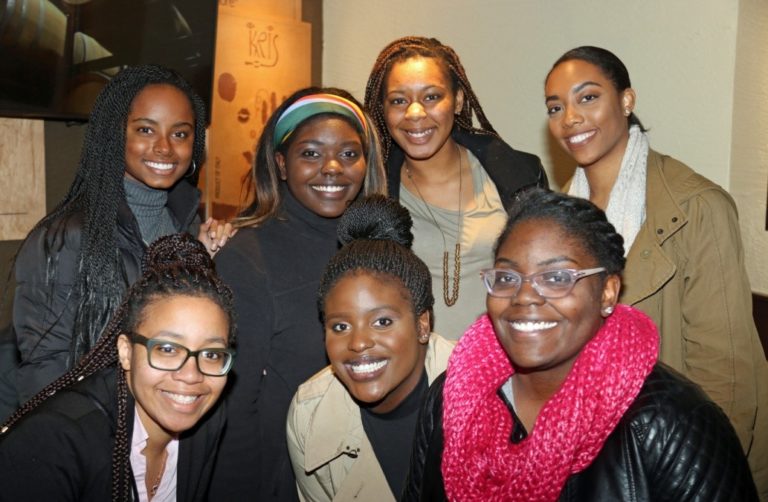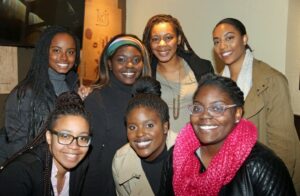 Alumni met with students pictured above.  Pictured are seven of our 13 students from Central Texas.  They are (Front, L to R)Victoria Fletcher, Lauren Hendricks and Cydnei Williams.  Rear, Lauren Price, Evyn Williams, Kessiene Ofunrein and Lauren Davis.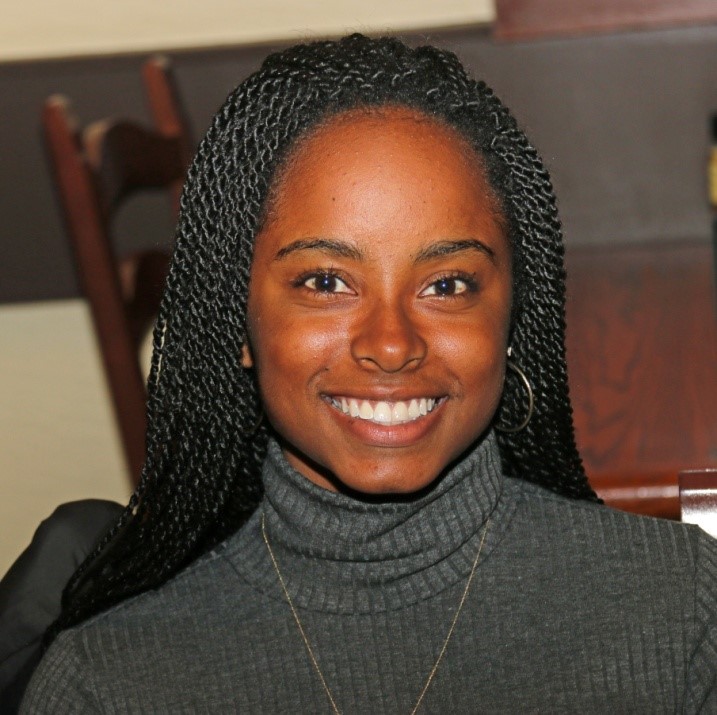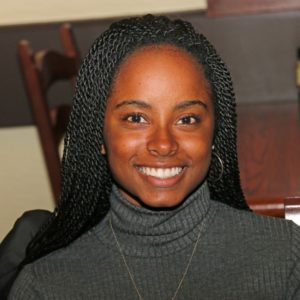 Freshman, Lauren price is a member of the Hampton Women's Golf Team