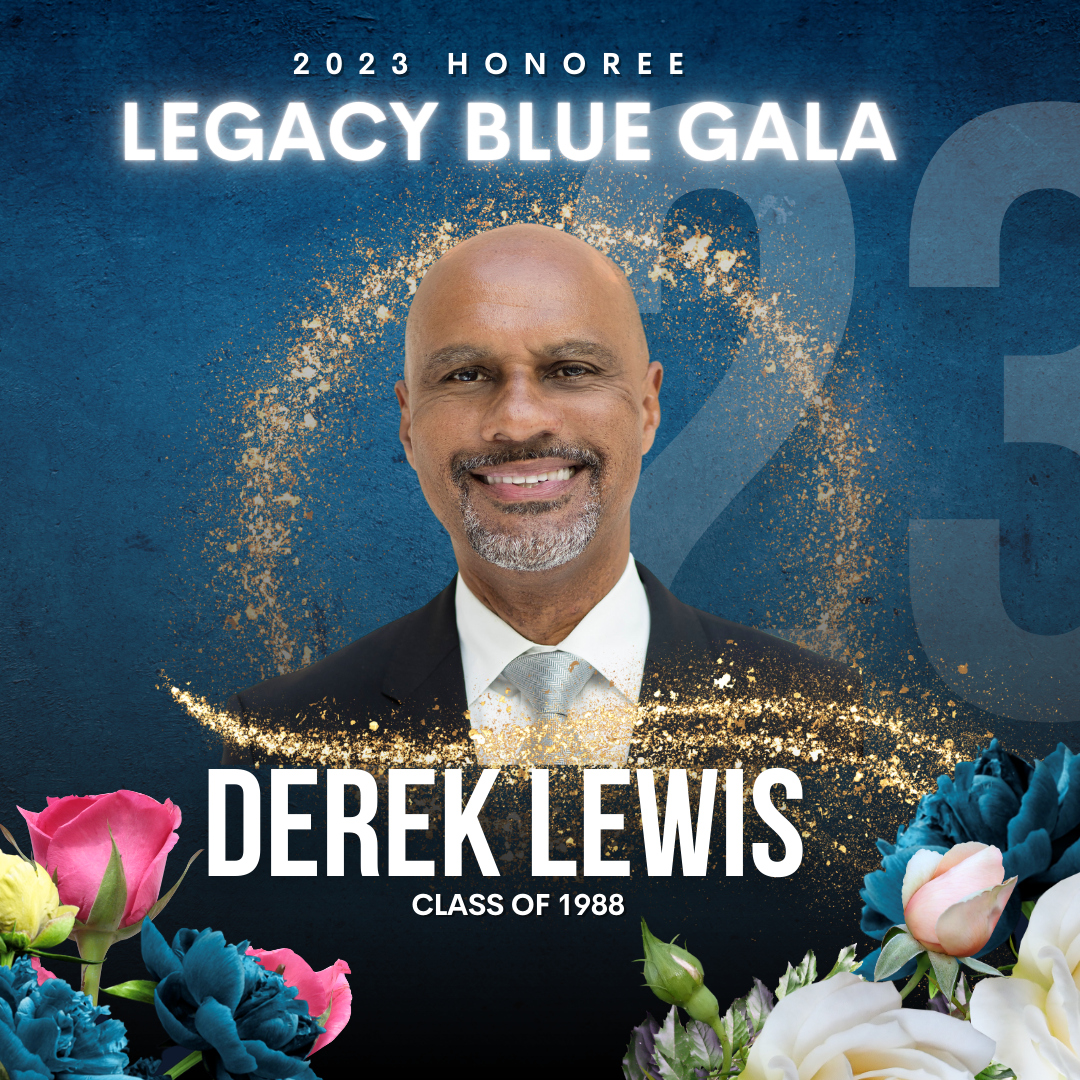 ABOUT THE LEGACY BUILDER AWARD
"And send it thro' centuries ringing!" - The Hampton University Alma Mater

This award recognizes an alumnus who demonstrates an exceptional capacity to build for their community. The recipient demonstrates an impact on others through personal and/or professional purpose driven work. They not only build pathways that create opportunity for others, but their impact on Hampton, the NHAA, Inc., and/or students will be demonstrated for years to come.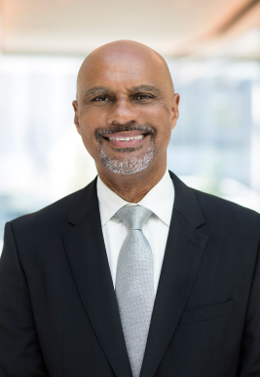 Derek Lewis, '88
Derek is a strategic leader with a reputation for leading large-scale operations, driving transformation, and inspiring people. As past President of PepsiCo North America Beverages, he brings extensive experience in general management, sales, marketing, and operations. Derek has an expansive industry network and is passionate about creating cultures that ensure diversity, equity, inclusion, and respect. 
In his most recent position, Derek was named President, Multicultural Business and Equity Development at PepsiCo North America, where he was the first President of the newly established business unit dedicated to accelerating efforts to effectively address inequalities for historically excluded people and underserved businesses and communities. He was instrumental in accelerating retailer business development in multicultural communities and expanding existing successful programming aimed at supporting Black and Hispanic communities. 
Previously, Derek was President of PBNA's South Division, managing all aspects of PepsiCo's beverage business in the Southern United States. Before that, he served as SVP & General Manager for Pepsi North America Field Sales Operations, managing over 400 locations across the US and Canada.  
Derek leverages close business relationships and industry knowledge to support several nonprofit and industry boards, including the American Beverage Association. He serves on multiple nonprofit boards, including the YMCA of Central Florida, Lake Highland Preparatory School, Hampton University, and Orlando Magic Youth Foundation. 
Derek has an Executive Master of Business Administration degree from Xavier University and a Bachelor of Science in Business Management from Hampton University.
Louvel Fauntroy, '88
Louvel J. Fauntroy is a 20+-year veteran of the healthcare industry having navigated his way through some of the country's top corporations, most notably General Electric, Pfizer and Amgen. He currently holds the role of Regional Access Lead for Union Chimique Belge (UCB) Pharmaceuticals with responsibility for the development and implementation of patient value solutions, innovation in disease management and contract negotiations across the Mid-Atlantic states. Over the course of his career he has led initiatives calling for collaboration across all facets of healthcare, resulting in successful changes in the areas of care management, clinical education and advocacy.
His focus on performance and personal development has earned him numerous awards in the functional areas of sales, marketing and organizational excellence.
Academically, Mr. Fauntroy graduated with honors from Gonzaga College High School, Hampton University (B.S., business Administration) and Saint Joseph's University (Master's in business administration- Pharmaceutical Marketing). He is Six Sigma trained and is currently exploring the role of Design Thinking as a problem-solving construct in healthcare via Stanford University Graduate school of business Executive Education program.
Mr. Fauntroy as a "Man for Others" serves his community by dedicating his time, talent and treasure to causes that help families and people suffering with chronic health conditions. He has contributed in various capacities with:
American Diabetes Association – National Capital region Community leadership board (Chairman)Arthritis Foundation (DC & Baltimore Chapters) Education & Prescription access committee, Washington Regional Transplant Consortium – Speaker Advocate , Saint Joseph's University – Graduate Alumni Advisory Board Gonzaga College High School – Board of Trustees, National Association of Healthcare Service Executives -member National Sales Network (DC/ Baltimore chapter)- Secretary
He believes that everyone living with a chronic condition in our society should have the goal to "THRIVE" in the face of a healthcare challenge. Doing so, requires proper support in the areas of Education, Family and Access to quality care.