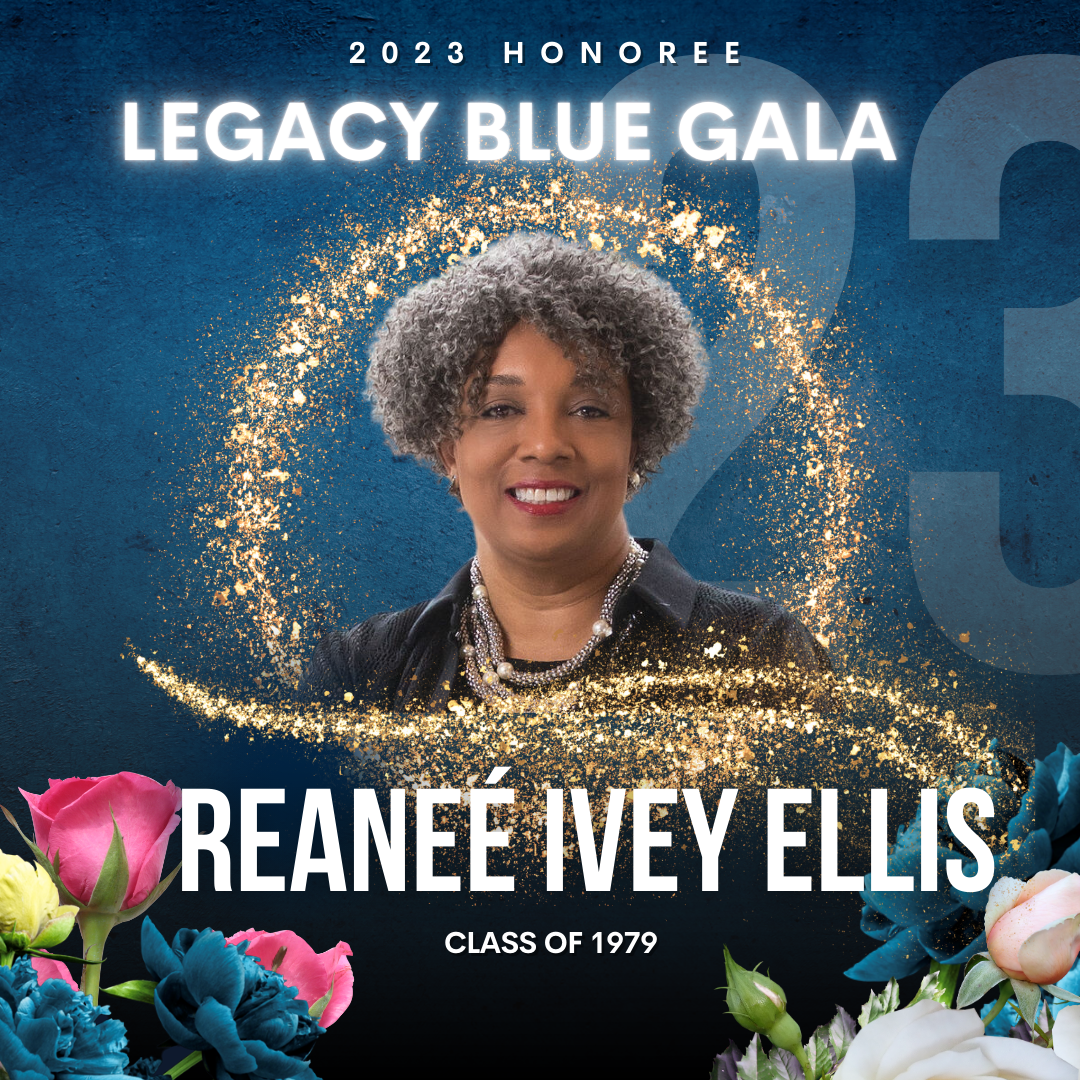 About the William R. Harvey Leadership Award
"To be a great soul's inspiration" - The Hampton University Alma Mater
This honor is presented annually to a person or organization that has demonstrated exceptional leadership within their chosen field of service, advancement of, or service to Hampton University and the greater
community.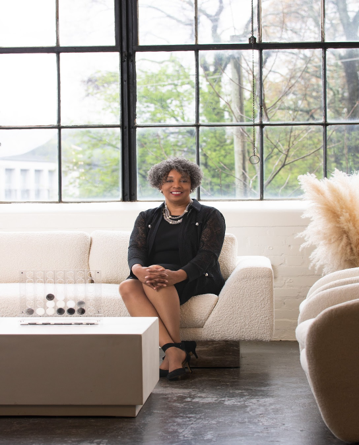 Dr. Renaeé Ivey Ellis, '79
After a chance encounter with a public works employee in her hometown when she was only nine years old, Reaneé Ivey decided to earn a doctorate in Communication Disorders. Her plan was to attend the best university in the country and return home to teach her new friend how to speak. Armed with her undergraduate degree, she tried but quickly assessed that her friend was likely diagnosed with aphasia and the effects were irreversible.
A native of Greenville, North Carolina, Dr. Reaneé Ivey Ellis received a Bachelor of Science degree in Communication Disorders from Hampton (Institute) University; a Master of Education degree in Communication Disorders and the Doctor of Philosophy (Ph.D.) degree in Educational Administration, both from Georgia State University. Dr. Ellis' Ph.D. cognate was Public Administration/Employment Law. Her dissertation is entitled, "Male (Mis)Perceptions of Sexual Harassment: An Explanatory Analysis" and was one of only two dissertations featured in the 1997 edition of The Georgia Practitioner. 
After a short stint as a speech and language pathologist in North Carolina and Atlanta, Georgia, Dr. Ellis was given the unique opportunity to establish a new department in the Atlanta Public School System to ensure compliance with specific legal statutes and regulations. In this Cabinet-level position, Dr. Ellis assumed oversight responsibility for compliance with federal and state nondiscrimination provisions and management of all cases of employee malfeasance. She replicated this work model in the DeKalb County Public School System before accepting her dream job in Fayette County Public Schools.
Dr. Ellis retired from the Fayette County Public School System in 2012 as Chief Human Resource Officer. In this Cabinet-level position, she was responsible for all aspects of human capital management for the school district. Dr. Ellis proudly boasts that she flunked retirement twice-first as a human capital manager for the State of Georgia and finally as the director of a church-based early learning facility, serving children ages one through five. Dr. Ellis is often sought for her professional acumen, executive experience and professional relationships. She has been stipulated as an expert witness on sexual harassment and the Americans with Disabilities Act and has been a featured presenter at national and state conferences. Dr. Ellis especially enjoys opportunities to engage audiences in discussions around sexual misconduct, compliance with the Americans with Disabilities Act, talent development and organizational effectiveness. Her passion is enhancement of the daily existence of persons living through homelessness. For decades she has leveraged her connections and used personal resources to provide support to this population of individuals.
Dr. Ellis has held positions on numerous boards that support marginalized populations and promote educational excellence. She was initiated into Delta Sigma Theta Sorority, Incorporated through Gamma Iota Chapter while at Hampton University and continues to support the chapter and her alma mater. A highly successful fundraiser, often on behalf of Hampton University, Dr. Ellis most recently served as her sorority's chair for the Divine Nine
Plaza campaign and the 75th Anniversary for Sorors Initiated Through Gamma Iota Chapter. She is a member of the Atlanta Chapter of the National Hampton Alumni Association and will receive the chapter's Distinguished Service Award at its Blueteenth Gala in June 2023.
Mawiyah Husbands, '98
Mawiyah Husbands is a proud member of the Class of 1998-Quintessence III. She allows her life to do the singing as a career educator in Piscataway, New Jersey having served in various positions over the last 24 years, most recently as a professional school counselor. Ms. Husbands received the "Outstanding 20-year Alumnus Award" in May 2018 for her continuous service to the Hampton University community and considers this recognition one of the highest honors of her life.
She has held various positions in the National Hampton Alumni Association including Executive Board Member of the Central Jersey Alumni Chapter, North Atlantic Region Vice President, and Student Recruitment Co-Chairperson. She has served commendably as a QT3 Class Leader, a role that began in 1994 on the Freshmen Executive Council and continues to this day! Ms. Husbands was initiated into the Gamma Iota Chapter of Delta Sigma Theta Sorority, Inc. in the spring of 1997. She has humbly served alongside our honoree in connecting Hampton Deltas across the decades. Their bond has strengthened through their work on various projects including the Delta Sigma Theta Divine 9 Plaza Fundraising Campaign and the 75th Diamond Anniversary Celebration of the Gamma Iota Chapter.