Welcome to Pirate Perks!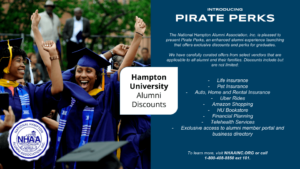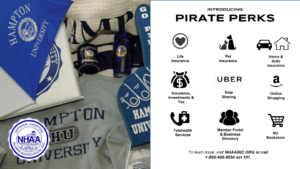 WHAT IS THE PIRATE PERKS PROGRAM?
An affordable way to give back to Hampton University through split revenue benefits
Unique partnership program that provides unique perks exclusively for members / alumni
A first-to-market platform that allows alumni members to access a password protected portal with an alumni directory and entrepreneur database
WHY PROVIDE PERKS?
Unmatched Accountability: Particularly for young alumni, giving back has been a challenge due to financial limitations. By removing that step from this program, we are incentivizing members with easy ways to give back through the brands and offers they'll enjoy
Loyal Members: Alumni look to us for ways to stay engaged beyond our days at our Home By The Sea. Dedicated alumni will thrive from opportunities to give back to the university while valuing unmatched perk opportunities
A Proven Program: Corporate benefits offer similar programs (free of charge) that incentivize members/employees to take advantage of proposed deals in order to gain revenue share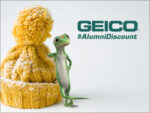 Title:
NHAA is proud to announce our new partnership with GEICO! NHAA Alumni may be eligible for a special discount, while supporting the NHAA at the same time! This winter is the perfect time to warm up with savings from GEICO & NHAA at geico.com/alum/nhaa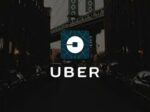 Description:
Take a ride on us. Your first trip is free up to $22*.
Title:
Use promo code. FEELING22. *US only. Valid on first ride up to $22 USD. Expires 12/31/2017 at www.uber.com